Starting us off on this little mobile news recap is T-Mobile who today provided us with an update on their 1900MHz refarming process. They announced this morning that they had finished refarming their HSPA+ network in three more cities. Those cities being Houston, Texas, Washington D.C, and Baltimore, Maryland. The network restructuring in these areas will allow unlocked devices supporting the 1900MHz band to now access the faster HSPA+ network. This includes the iPhone, most international devices, and a good chunk of unlocked AT&T phones. And all devices should see improved network performance in general including enhanced voice and data coverage. Specifically T-Mobile says these areas should see the improvements:
Houston: Cypress, Jersey Village, Humble, Kingwood, and The Woodlands.

Washington D.C.: Alexandria, VA; Arlington, VA; Chevy Chase, MD; Falls Church, VA; Laurel, MD;

McLean, VA; and Silver Spring, MD.

Baltimore: Glen Burnie and Towson, MD.
They also remind us that they will be continuing their work in Boston, Chicago, Los Angeles, Miami, Minneapolis, San Francisco, San Diego, Philadelphia, Seattle, and New York City. With this the total number of markets upgraded comes up to 5 with Kansas City, and Las Vegas. They expect to upgrade more markets by end of the year.
Next up in the news comes Sprint, who today announced that they will be purchasing US Cellular spectrum, and customers in the mid-west for $480 million. The areas affected by the sale will include Chicago, St. Louis, Central Illinois, and three other mid-west markets. The sale will affect 580,000 Us Cellular customers or about 10% of their total customer base. Sprint says they plan to use their purchased spectrum to further along their Network Vision plans in the mentioned markets. For those who are unaware of what Network Vision is, it's Sprints plan to improve their networks in various metropolitan markets, improving 3G speeds, voice network, and bring LTE to various markets over the next couple of years. The deal is expected to close sometime mid 2013 and Sprint will announce more details once that date is closer.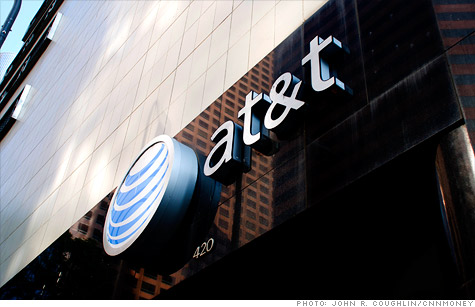 Rounding out our news quickie is AT&T who today announced their $14 billion investment plan Project Velocity IP (VIP). Through the end of 2014 AT&T plans on investing $8 billion into their wireless network and $6 billion into their wire line broadband network. They also announced they expect to cover over 300 million customers with LTE by the end of 2014. They also remind us that they've already acquired spectrum from over 40 deals (some of which are still awaiting approval) this year and have plans to get more.
Overall lots of announcements going on today and the three networks showing an increased commitment to improving their networks.